This is more of a retrospective post, but the business I work for and specifically the team I'm in at MoneySuperMarket won Best In-House Team at the UK Search Awards this November.
Intro
MoneySuperMarket are a leading price comparison site helping customers save money on their household bills. Last year, we helped Brits save an estimated £2 billion in total.
The 2018 objective for the MSM Digital team was to be a central hub for the wider marketing team by leveraging marketing data for PPC, social, SEO and amplification of TV advertising to increase brand engagement whilst increasing efficiency in Digital and dominating the search to deliver core trading for MSM.
We would be proud to win the Best In-House Team at the UK Search Awards for the market leading work the digital team has produced across all disciplines giving the team the external recognition that they truly deserve.
Judges' comments
MoneySuperMarket has an excellent Digital Team who are well-established and have worked for the company for the last few years, helping to develop their marketing programme to exceed KPIs and achieve outstanding results.
We are delighted & proud
We are absolutely delighted to have won this award and have worked incredibly hard as a team to bag this for MoneySuperMarket. I'm really proud in the work and effort that has gone into our marketing programme this year.
Here are a few pictures from the night: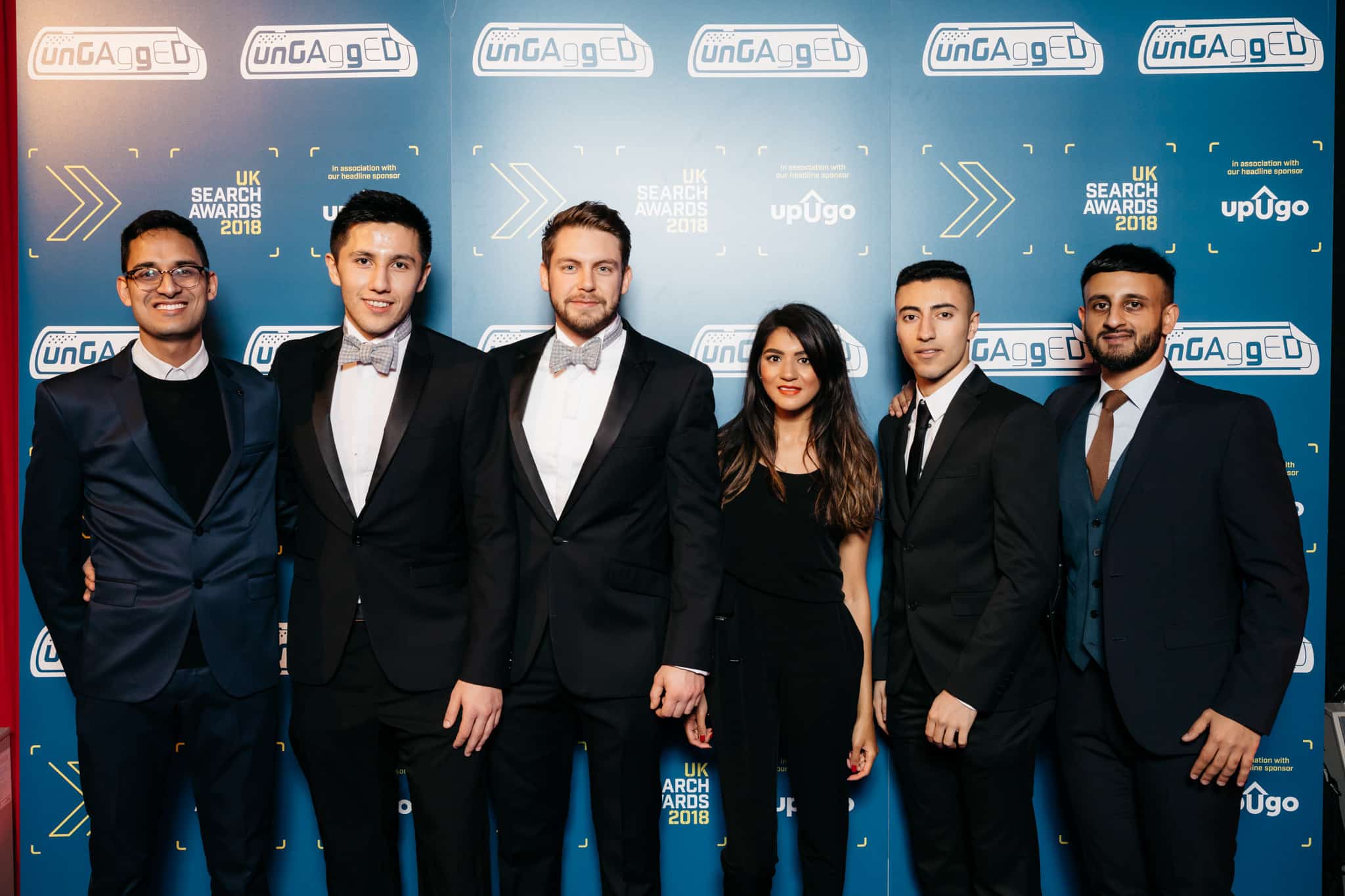 Massive thank you to our friends over at Authoritas for the seats, specifically Laurence, the CEO of Authoritas:
Big thank you to Olga over at SEMRush too for giving me a seat on her table at the event – and a big congratulations on the win that night as well for best Software Suite:
In total, we managed to get about 6 of us in the team to attend, which is just amazing to have done. Last, but not least, here is the picture of the team up on the stage receiving the award from Katherine Ryan:
Thanks for reading and hopefully we'll bag something next year. 🙂